Early 20 inch foot powered bandsaw thought to be manufactured by Crescent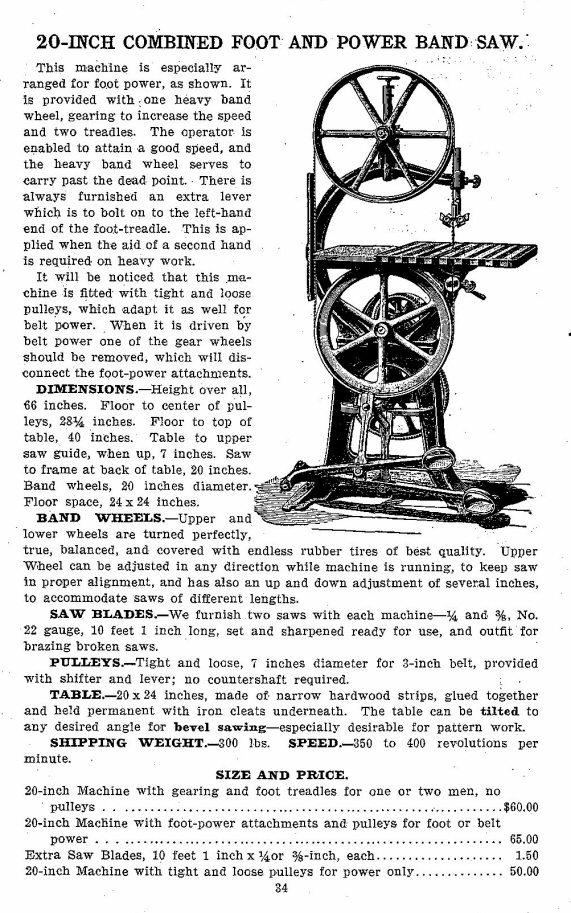 This catalog cut came from a Sebastian Lathe Company catalog that likely was published about 1900. It is interesting to note that while they were selling this machine, there was no reference that it was made by somebody other than Sebastian.
An ad for foot powered machinery from the Seneca Falls Company in an early 1900's Blacksmith and Wheelwright publication also pictures this foot powered bandsaw for sale. Given the likely use of a bandsaw in the making of wagon wheels, the ad in a publication dedicated to this craft can be understood.