A nicely restored 20 inch foot powered machine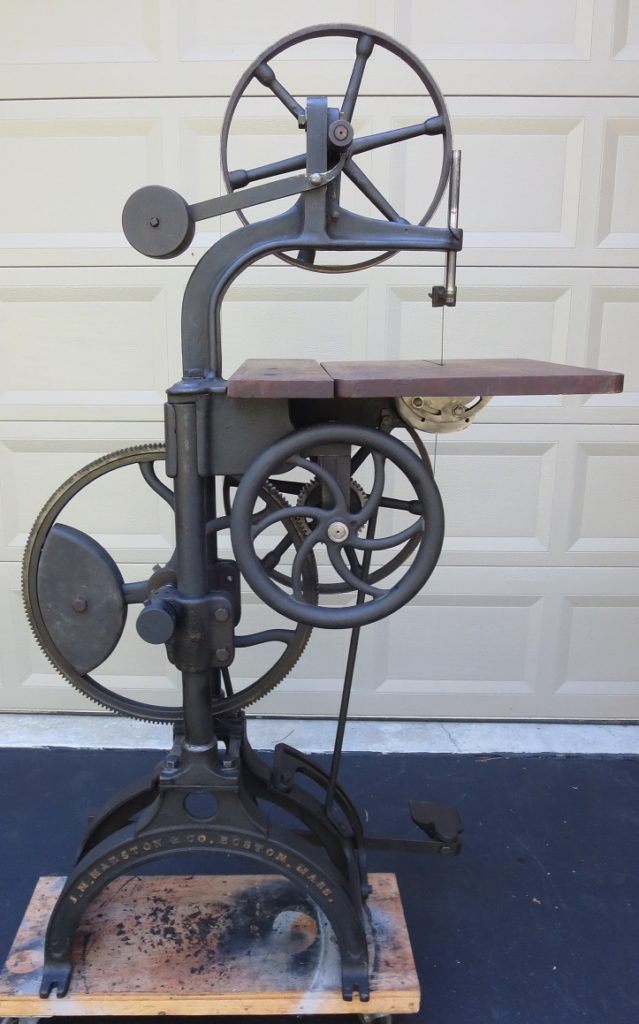 As you see by the caption on this catalog cut, Seneca Falls did offer Marston machines for sale both in foot power as well as line shaft.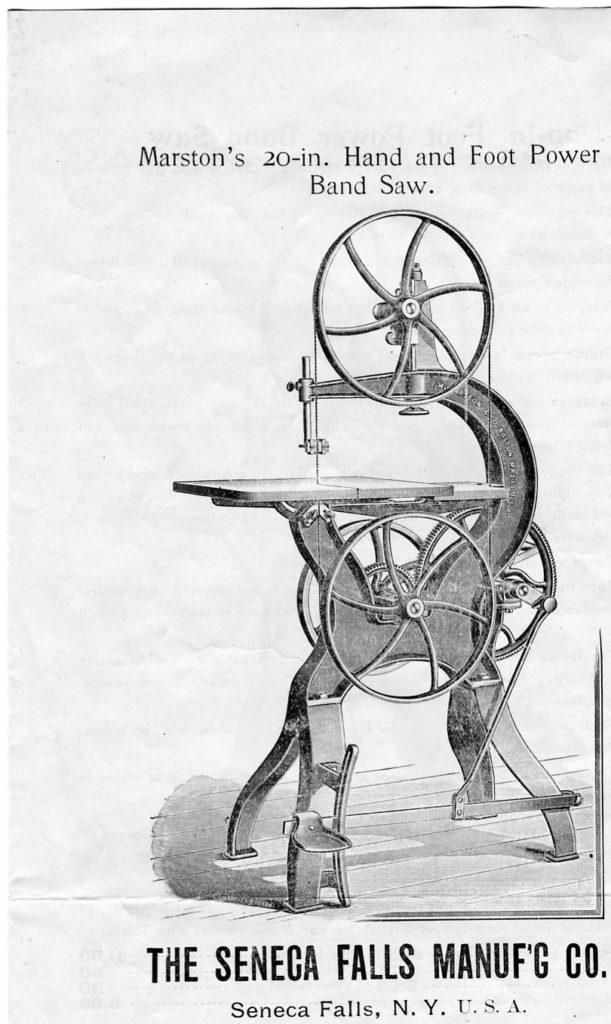 Here is the description of this machine from that same ad. Note this machine is much lighter in weight when compared to the Crescent made foot powered band saws.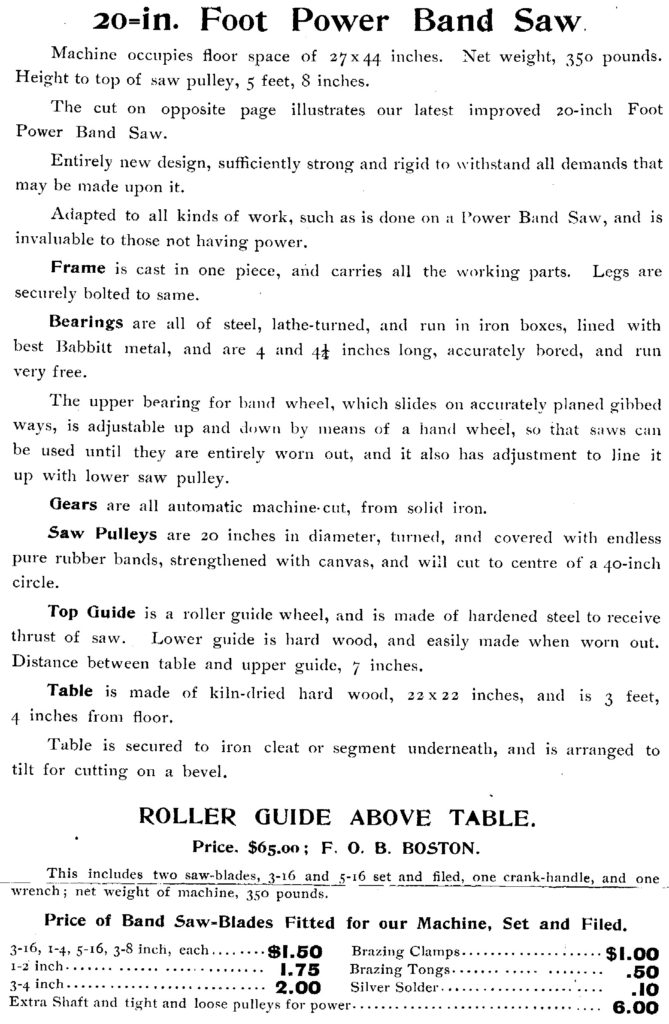 They also offered a 24 inch model but only for line shaft power. In another ad, they say a 24 inch foot powered machine would just not be very useful.