This story is actually about the restoration of two GP 125 lathe and 121 foot powered table combinations. Each offered their own challenges that included making patterns for the pedal and linkages as well as a headstock pulley and then getting them cast and machined and plus final cleaning and painting. The first one that got me started is shown immediately below with the second that was found on an online auction site that followed several years later.
Here is what the first one looked like when we started. It was missing the linkages from the pedal to the flywheel and the pedal itself had the front end part broken off. But most importantly, it did have the flywheel!!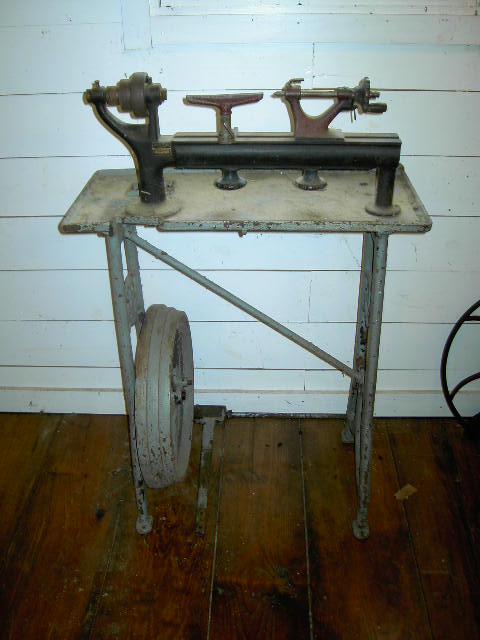 The second one was totally missing the pedal and the linkages, needed a flat belt headstock pulley to replace the "V" belt one and removing a user installed compound and lead screw. And this one also had an original flywheel!!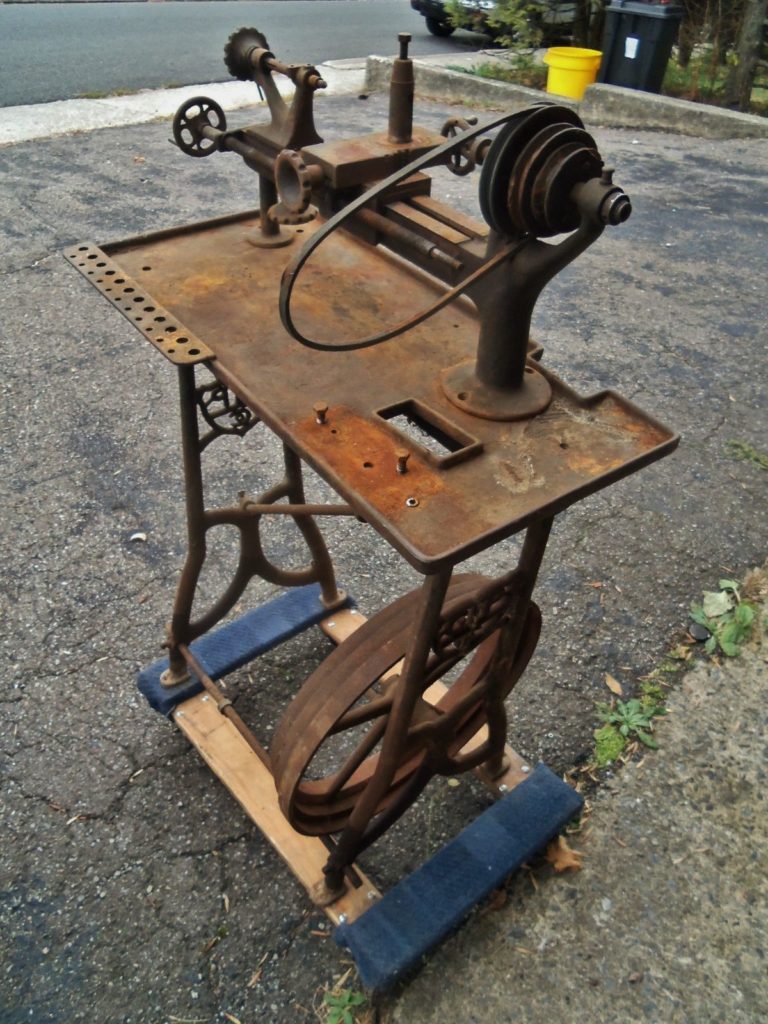 More to come!!